It seems everyone these days is jumping on the weight loss shots bandwagon for a good reason. Stubborn weight that's hard to lose can become problematic, but new advancements in the weight loss world are making it easier to drop those extra pounds. About 70% of American adults are considered overweight or clinically obese.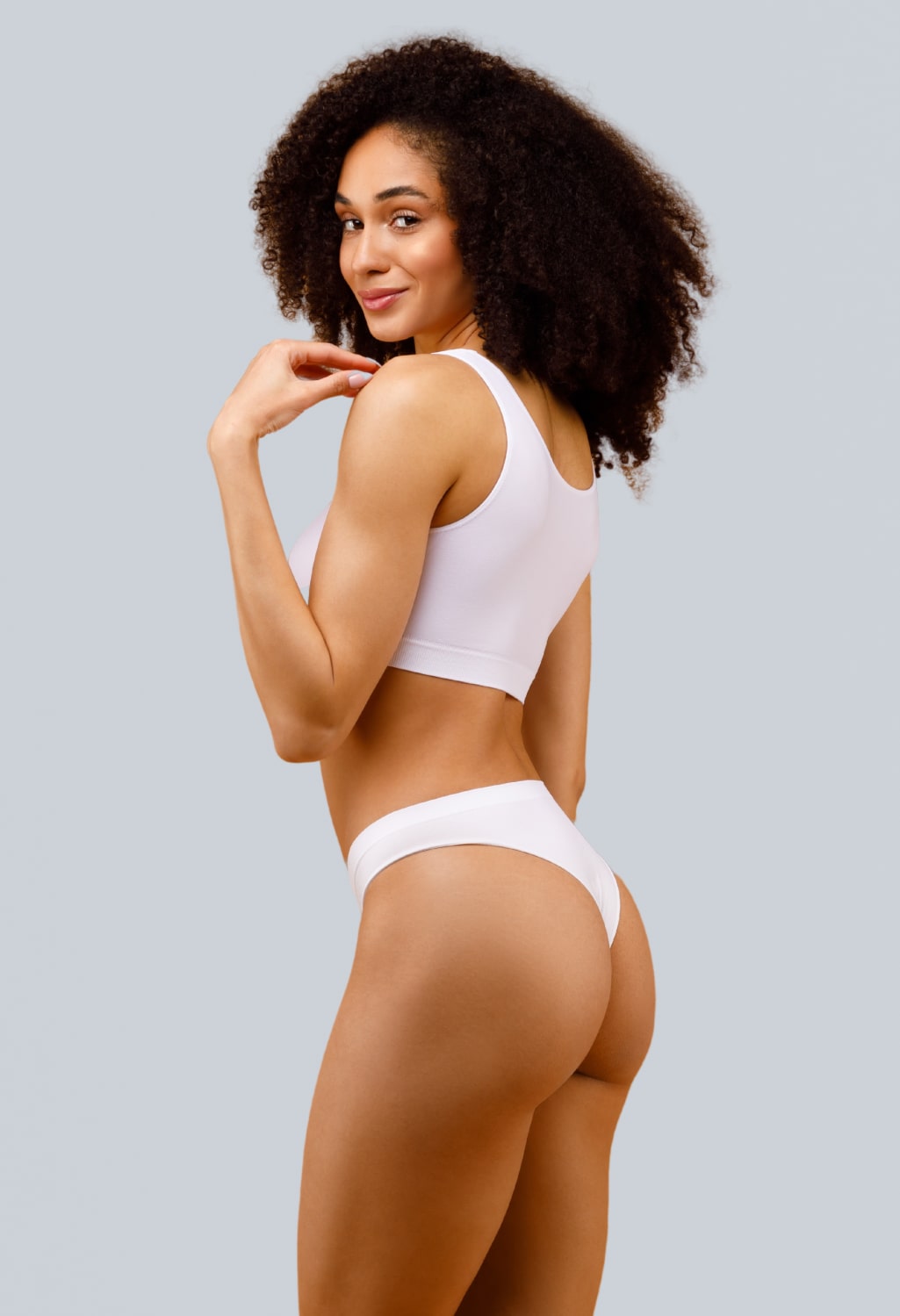 And while a clean, wholesome, well-balanced, healthy diet and a regular workout routine are essential to losing weight and keeping it off, sometimes a little extra help is needed. That's where weight loss or slimming shots come in.
Recently, a new injectable drug known as semaglutide has been making headlines for its ability to help take off weight easily and safely. Some call semaglutide injections a 'magic bullet' to drop weight when nothing else seems to work. And up until now, nothing like semaglutide has existed. The game-changing weight loss injections don't require you to spend hours at the gym, undergo weight loss surgeries or deprive yourself of your favorite foods.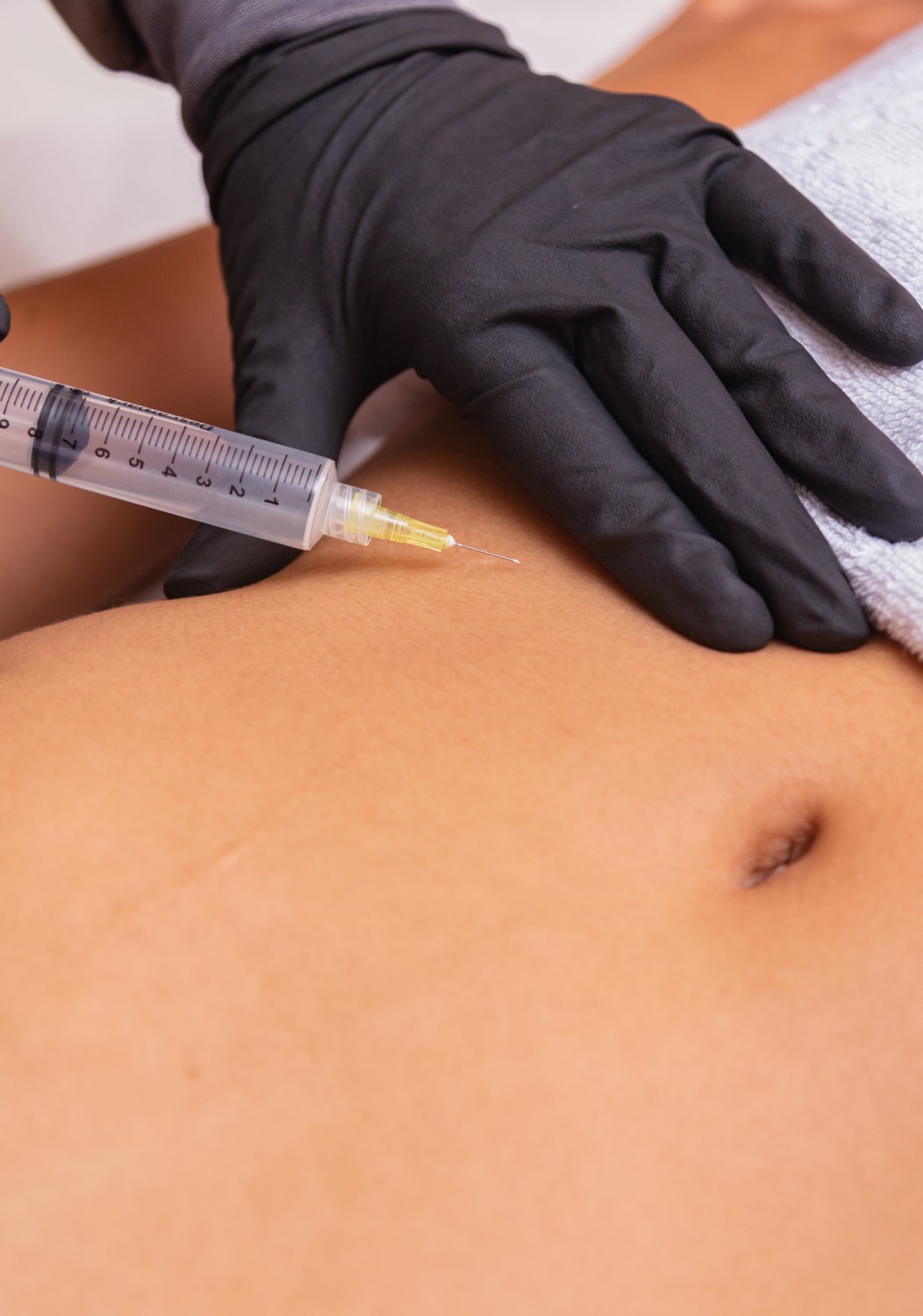 What Are Weight Loss Shots?
Weight loss shots are a tried-and-true method for dropping hard-to-get-rid-of weight via semaglutide, an FDA-approved injection.
The injections are administered weekly to aid in weight management in adults who are overweight and clinically obese with at least one weight-related condition like high blood pressure, type 2 diabetes, or high cholesterol. Now, these shots can be used in people who want to drop a few pounds too. Semaglutide was originally used to treat type 2 diabetes, where blood sugar levels tend to be high yet need to be lowered. But you don't have to have diabetes for semaglutide to be successful.
Treatments, procedures, and medications that promise to jumpstart weight loss have been around for years. While many are considered gimmicks, semaglutide is different. It's the first medication that contains the glucagon-like peptide-1. What makes semaglutide weight loss shots unique and highly effective is that it helps control hunger. When the drug was initially approved (under the name Ozempic), its primary purpose was to control blood sugar levels in type 2 diabetes patients. However, the side effect of weight loss was noted, and that's why it's now a popular way to get rid of the weight that may be standing between you and the body of your dreams.
Semaglutide is best for those with a BMI of at least 30. Of course, the shots work best when practiced with a reduced-calorie diet and regular exercise. In clinical trials, the results showed patients lost, on average, 15 percent of their body weight. In other words, you can lose up to 20 pounds per month, although everyone is different. Results are enhanced with a healthy diet, regular exercise, and healthy lifestyle habits.
There are potential yet rare risks while taking this medication. For example, during the first week you may experience nausea, vomiting, diarrhea, stomach pain, constipation and headaches.
Are you tired of struggling with stubborn fat that won't disappear, no matter how hard you try? Introducing Target Slim Shots – the revolutionary new treatment inspired by Kybella, designed to specifically target and reduce unwanted fat to tackle problem areas like love handles or double chins, helping you achieve a more confident and slimmer appearance.
Top Areas For Target Slim Shots
The secret behind Target Slim Shots lies in its active ingredient, which mimics the natural substance found in our bodies responsible for breaking down dietary fat. This compound permanently destroys the unwanted fat cells, leading to a noticeable reduction in bulges or excess fat deposits. Comprehending this scientific process is crucial as it demonstrates how Target Slim Shots offer a long-lasting solution rather than just temporarily shrinking fat cells.
With Target Slim Shots' empathetic approach in mind, we aim to achieve tangible results and boost self confidence along the way. Experience the remarkable transformation as these slim shots work tirelessly towards creating a slimmer version of YOU!
How Do Weight Loss Injections Work?
Weight loss injections work by slowing the transit of food in the intestinal tract so that you feel fuller for longer.
Semaglutide mirrors the natural hormones the body produces when food is in the intestines. The medication reduces food cravings by limiting hunger and assisting digestion by controlling the release of GLP-1, which the body naturally releases after eating. With weight loss injections, the body has higher-than-normal levels of GLP-1 for a longer-lasting feeling of fullness, and the food moves slower through the digestive system. Because there's a more constant feeling of fullness, you're less hungry than usual, and therefore smaller portions of food are consumed less frequently throughout the day. For example, instead of snacking multiple times throughout the day and eating a three-course meal, you may only snack once daily and be satiated with a smaller meal.
The role of incretin hormones is to help lower blood sugar levels and trigger the release of insulin to block sugar production. It also affects how fast the body can empty food from the stomach, known as gastric emptying, by slowing it down. By creating a feeling of fullness, your appetite is lowered and helps you to lose weight. Semaglutide provides the body with high amounts of synthetic GLP-1 to keep the body feeling fuller, faster, and longer. The feeling of fullness sets in earlier than average during the digestion cycle, so there's less of a need to continue eating by sending signals to the brain that the body is full and to stop eating food.
Semaglutide mimics the hunger hormone that senses when there is food in the intestine, which allows the pancreas to make insulin, a normal bodily process. But when this hormone slows down how quickly the gastrointestinal system works and breaks down food, the response is decreased hunger and fullness.
It's advised to follow a proper protocol to maximize weight loss injections. The treatment begins with pre-dosed injections of a low amount of semaglutide, usually .25 mg. At first, during the initial few weeks, weekly injections are administered to the thigh, upper arm, or abdomen, which help acclimate the body to the medicine. Then, after the first month, the amount of medication in the shots will increase slightly and continue to increase monthly to help you reach your weight loss goal. The slow and steady increase of semaglutide allows the medication to continue to work as designed while minimizing potential side effects yet creating visible weight loss. Initially, there may be some nausea with the injections since they slow how fast food leaves the stomach. But once you get accustomed to it, the dose will slowly increase monthly. The goal with weight loss injections is sustained weight loss, which may require you to stay on the therapy long term. Customizable maintenance plans also help support weight loss and prevent you from gaining back weight.
Who is a Candidate for Weight Loss Shots?
Slimming weight loss shots aren't suitable for everyone looking to lose weight, but many benefit from them.
Those who see the most benefit from the injections are overweight, have type 2 diabetes and can't lose weight, or are as clinically-diagnosed with obesity (their health is at risk due to heavy weights and a BMI over 30.). However, most patients who are deemed good candidates for weight loss injections may be able to lose 15 percent of their overall body weight.
You may not be a candidate for weight loss shots if you currently have medullary thyroid cancer, multiple endocrine neoplasias, type 1 diabetes, type 2 diabetes and already taking a GLP-1 medication, pancreatitis, kidney disease, women who are pregnant or breastfeeding.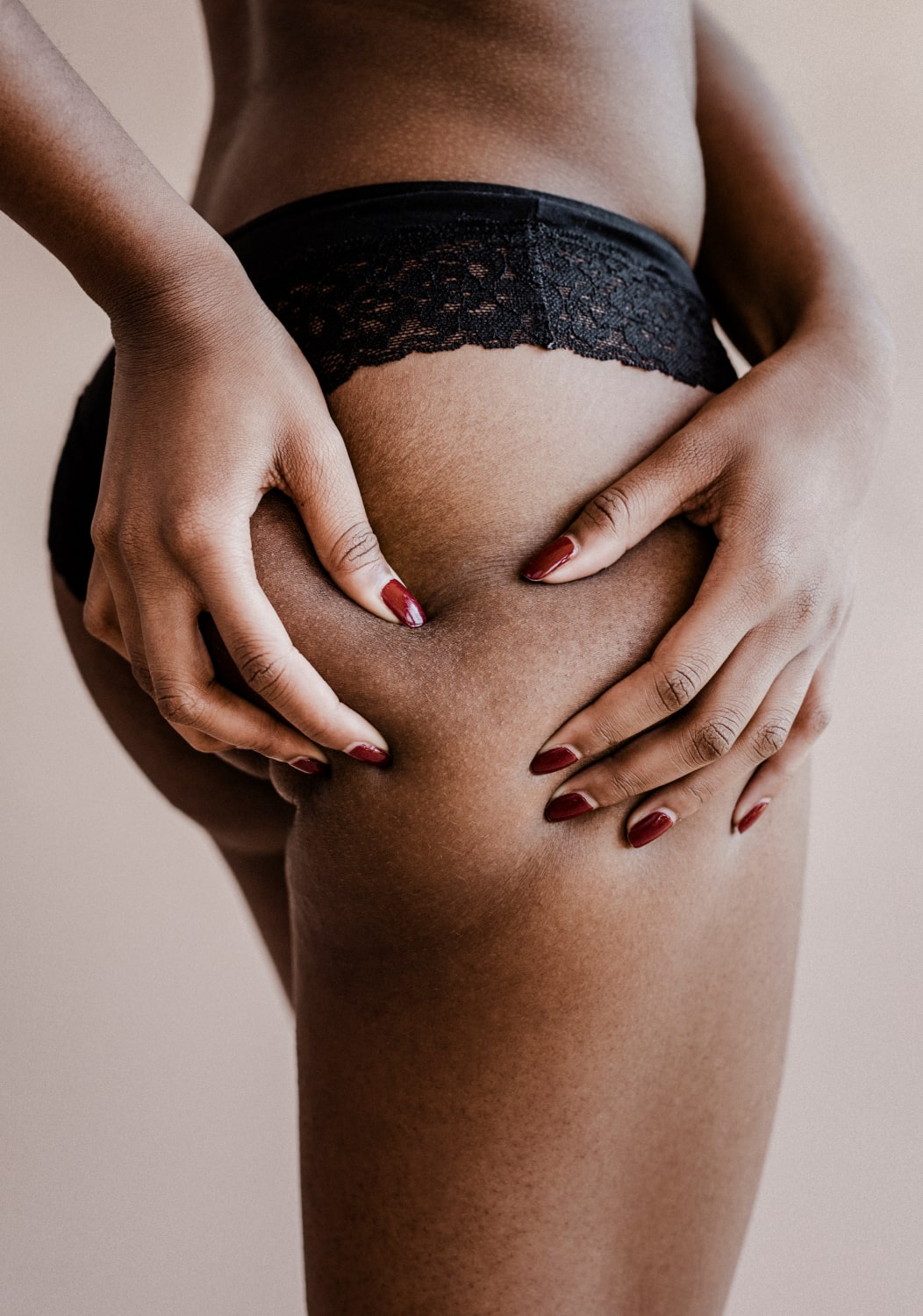 What Are The Benefits Of Weight Loss Shots?
First and foremost, the most significant benefit of weight loss shots is the ability to lose weight quickly and effectively.
But besides that, there are multiple other benefits of semaglutide injections, including:
The weekly injections are also relatively painless short of a slight pinch, and are administered with a small needle. There's no numbing cream needed, and the injections are quick. There are a few different areas that are suitable for weight loss injection, which include:
Like any weight loss method—injections or not—there's no such thing as immediate results.
While weight loss injections work relatively fast (as soon as the medication starts working), you'll need to be patient and allow the medication to work.
During the first week of injections, blood sugar levels will begin to decline, and there may be some initial weight loss of one to two pounds. By the end of the first month, you will likely lose some weight. The full effects of the treatment usually take at least eight weeks, although every patient is different, and some notice results sooner or later than that.
How Much Do Weight Loss Injections Cost?
We recommend a consultation to determine the cost of a weight loss injection protocol.
Our providers can discuss the treatment details with you and the number of injections necessary. We tailor the treatment to your needs, and the cost may vary. Our team can also create a custom package exclusive to your needs. A consultation with our staff will provide a more accurate treatment cost.
Frequently Asked Questions
Are you Ready to Experience the AFL Beauty Bar Difference?
If you're ready to achieve healthy weight loss, there's no better time to book a consultation with AFL Beauty Bar. A one-on-one consultation with our experienced, certified team will determine the best weight loss shot treatment for you. We can customize a unique package for your goals to achieve the best results possible. Click the button below to schedule a consultation or book your intimate brightening appointment today!